Red Velvet Cookies from Cake Mix are easy to make, chewy, and extra delicious and only need 3 ingredients! You will fall in love with these tasty cookies!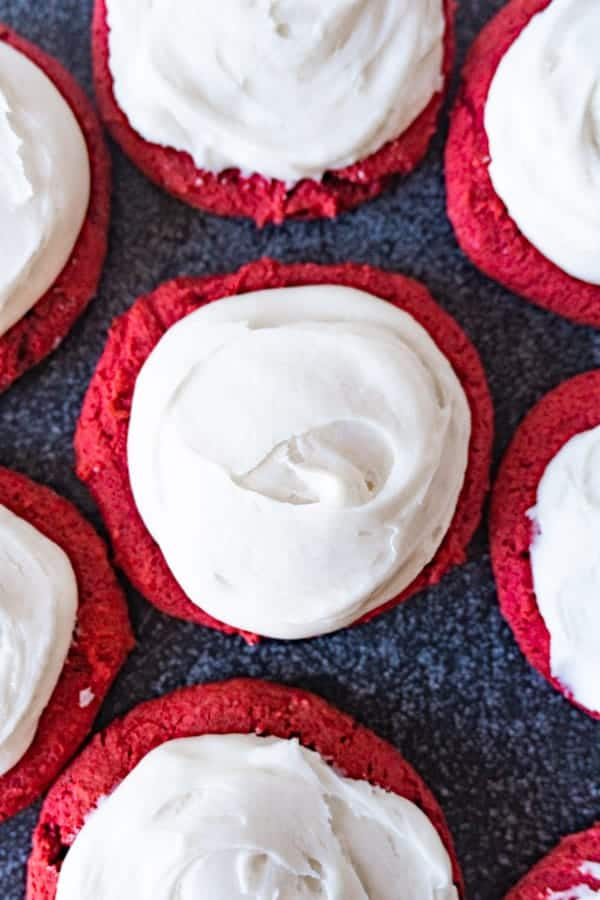 Red Velvet Cookies from Cake Mix
I love easy cookies and that's exactly what these cookies are.  Well that and super tasty.
I am a fan of not only making cakes using doctored cake mix recipes, but cookies as well. No shame!
For more tasty recipes like this check out:
Using red velvet cake mix makes these cookies not only extremely easy (we are talking 3 ingredients people!) but soft and chewy and oh so perfect!
Pair that with my cream cheese frosting that I use on things like pumpkin cupcakes and pumpkin bread– and you have a knock-out combination!
So- let's make these Red Velvet Cookies!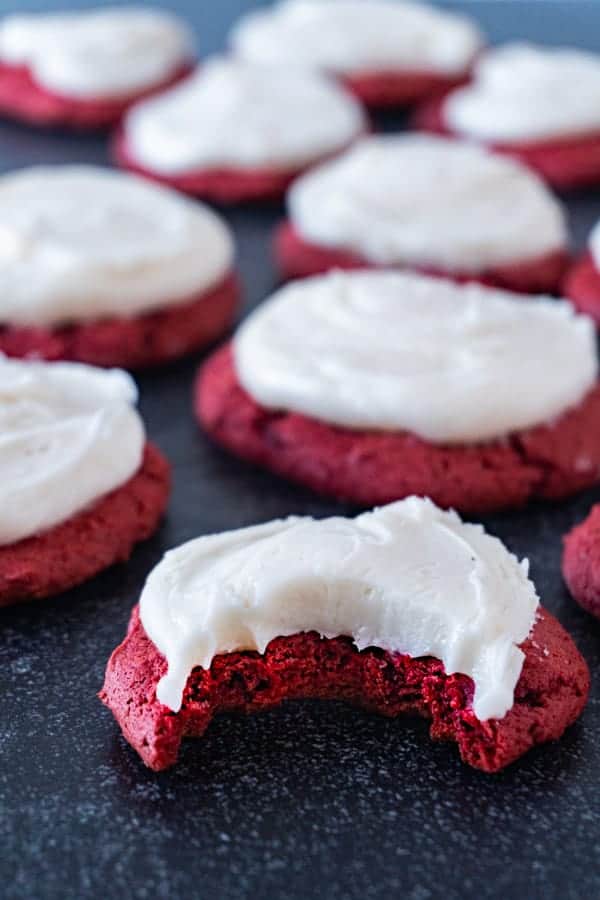 …