Pink and Gold Cake – perfect for a fun girl's night celebration or a baby girl's baby shower! And that is what this sweet cake was for- my friend's baby shower!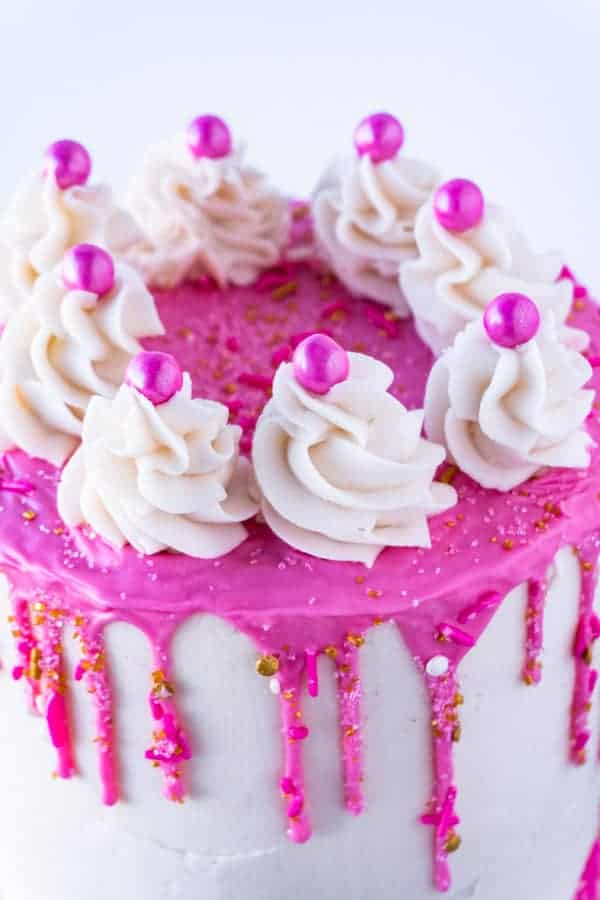 Pink and Gold Cake
I had so much fun making this pink and gold cake. The inside is a strawberry vanilla swirl with a strawberry buttercream frosting.
Topped with a super easy drip and fun sprinkles everyone loved this girls baby shower cake!
…