Mango Salmon Tacos, delicious, fresh, and easy to make! These mango salmon tacos need to be made ASAP!
Mango Salmon Tacos
You guys know by now that I love tacos! Shrimp, Tri-Tip, Potato, Chicken, Carnitas, Street Tacos,- I love them all!
I've even already shared a salmon taco recipe– but I had to share this newest salmon taco recipe with you all too!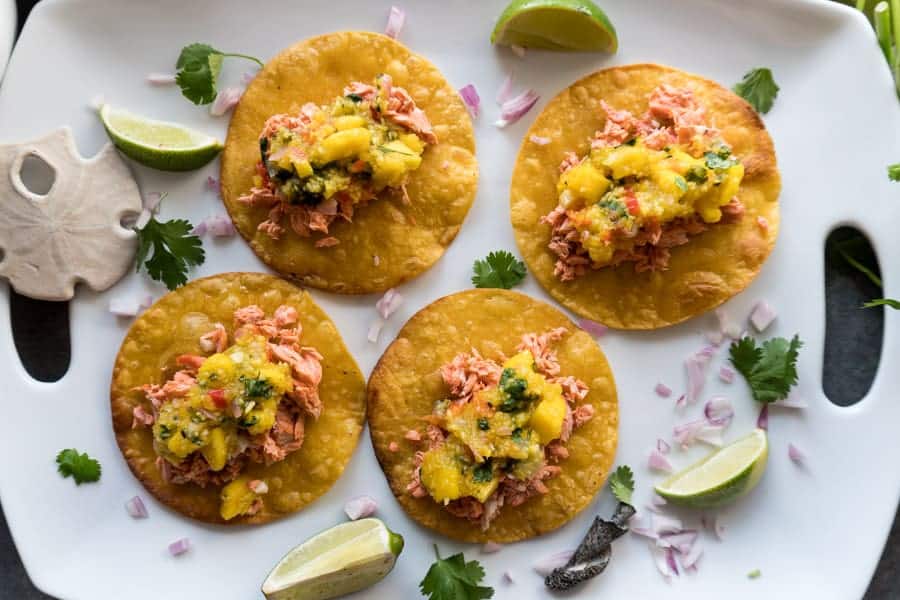 Often when I make salmon I have left overs and that's fine with me because I love Salmon Tacos! Whether you top it with mango salsa, creamy cilantro sauce, or salsa verde- they will always be delicious!…