Cinnamon Toast Crunch Bars, a delicious spin on the classic rice crispy treat!
The delicious cinnamon and fun marshmallow combo make these Cinnamon Toast Crunch Bars a favorite in my house!

These Cinnamon Toast Crunch Bars are so delicious and fun- perfect for a homemade cereal bar!
Not too long ago I shared the fun and festive Chocolate Lucky Charms Treats and I thought I'd share another favorite here at our house!
My husband loves Cinnamon Toast Crunch and I figured what better way to incorporate his favorite cereal into one of my favorite treats!
These cereal bars are so good and so easy to make!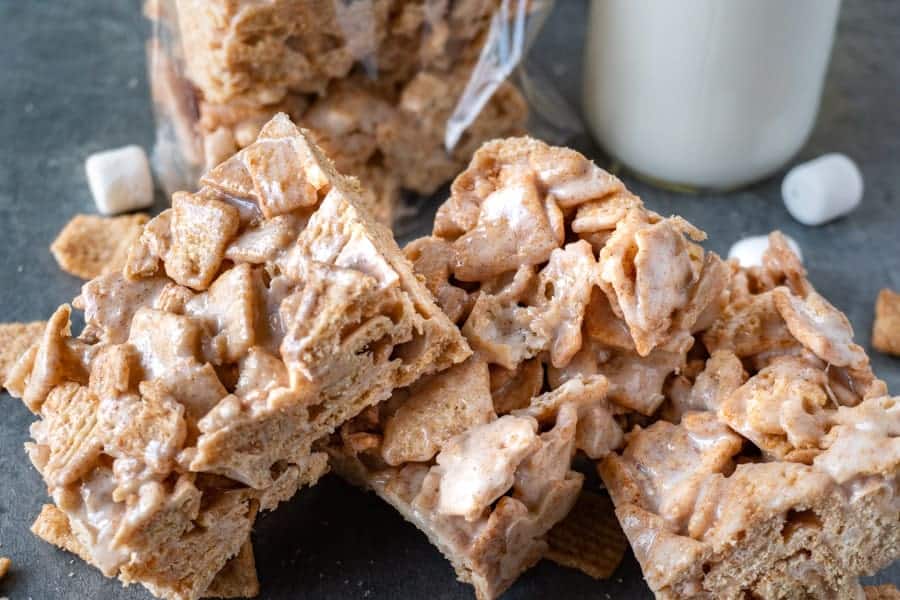 …