The BEST Homemade Chocolate Cake! Moist, rich, and super chocolatey! You won't want anything else!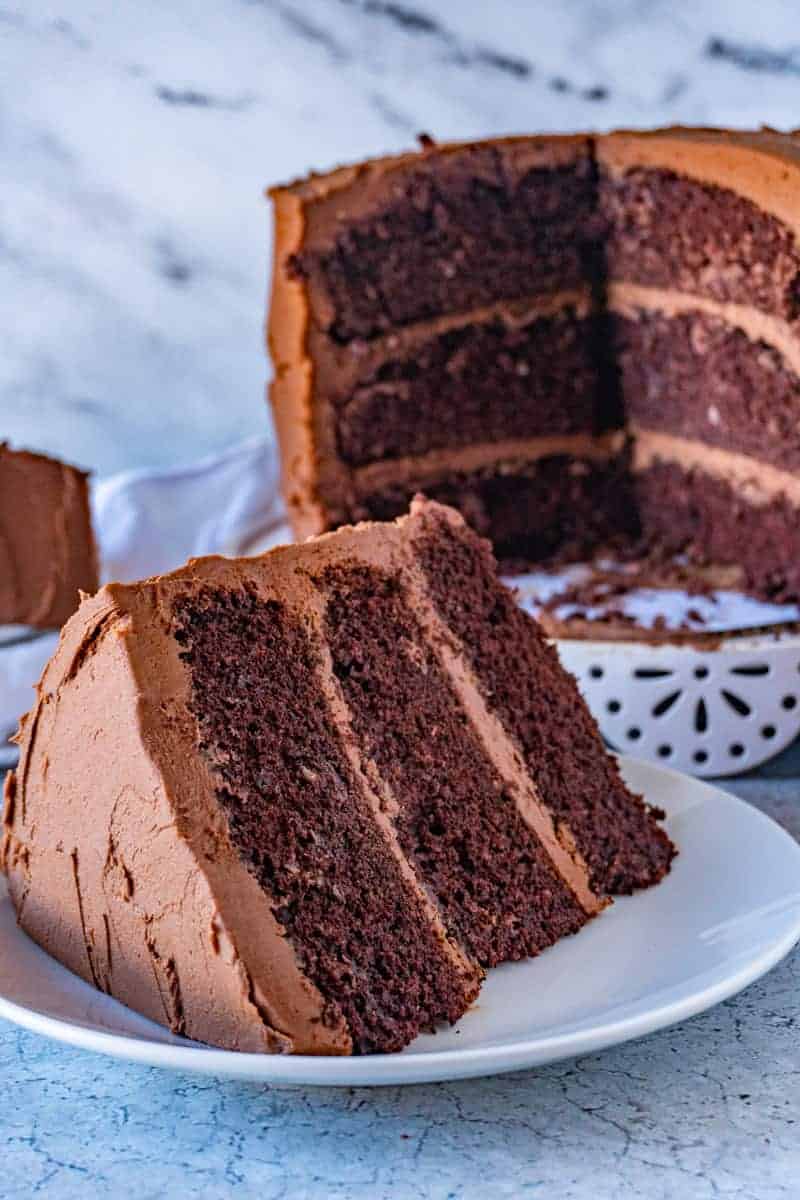 Homemade Chocolate Cake
Most days when I make a cake, I will go the easy and fast route and doctor a box cake mix. They always turn out delicious and let's be real they are pretty tasty.
Sometimes though I want the real deal. Homemade, from scratch chocolate cake. Yes, it takes longer, yes, there are more ingredients and a few more dishes, but oh man is it worth it!
For more tasty cake recipes check out:
So, let's make a cake!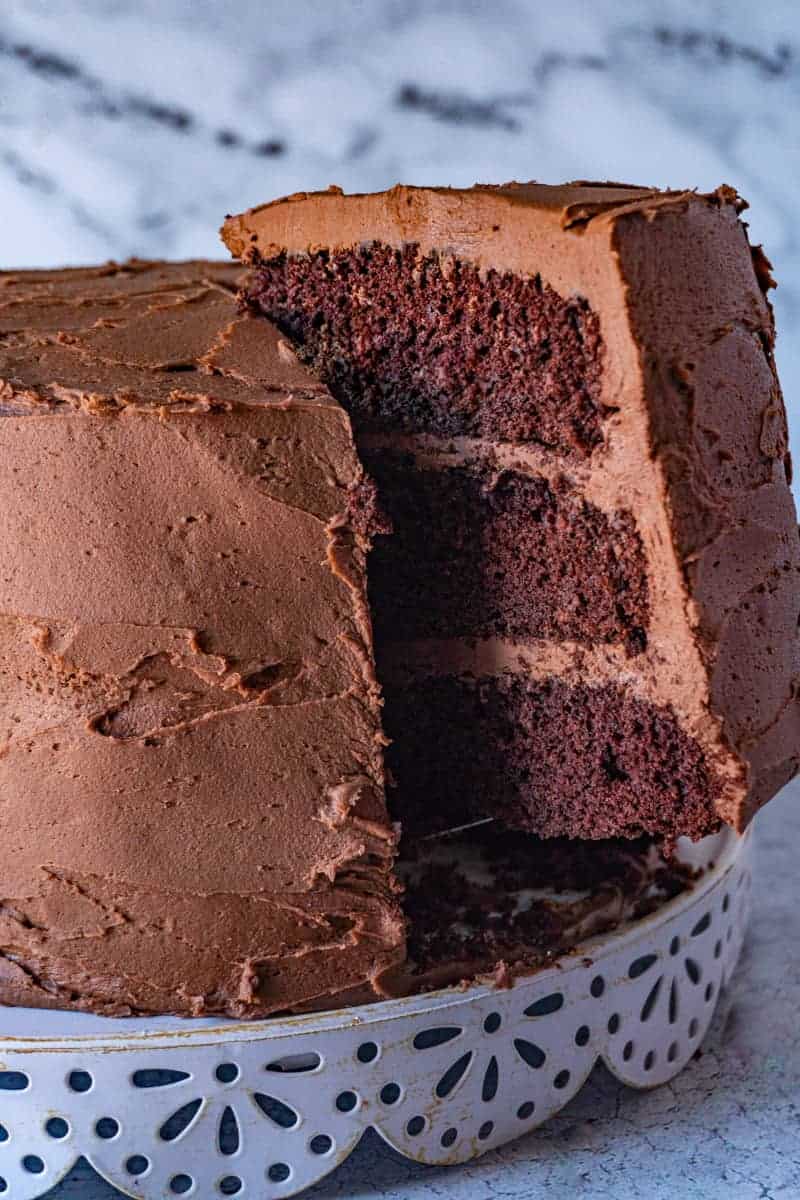 …