S'more Brownies, the perfect combination of chocolatey brownies, gooey marshmallow, delicious graham cracker, and tasty chocolate. These S'mores Brownies are the best!
S'more Brownies
Do you guys love s'mores as much as I do? Like seriously- they are so good!
Last week I shared my S'mores Bars with you and this week I bring you these beauties!
These brownies on their own are amazing- but make them into their s'more version and you have a killer combo!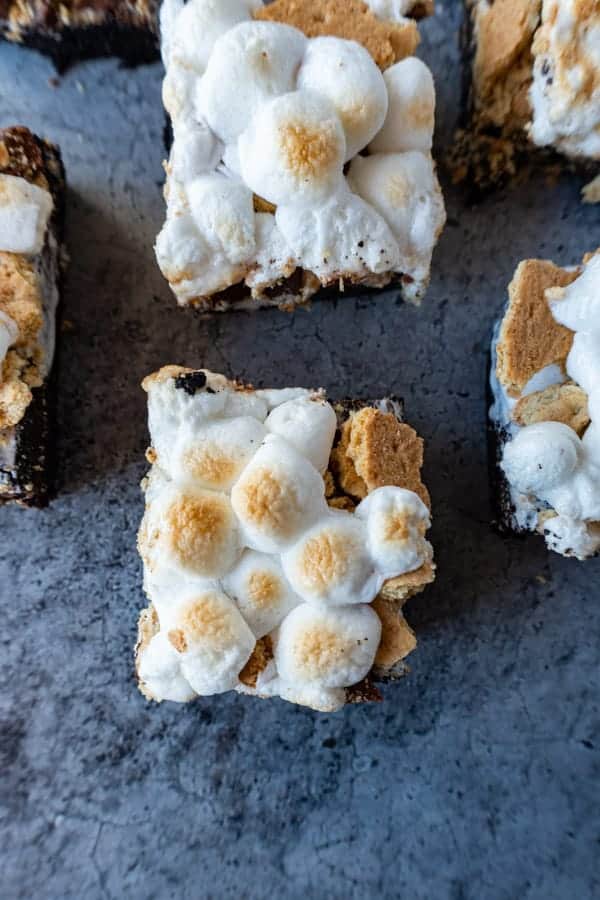 …