A refreshing limeade recipe that is simple and delicious! Great for summer grilling or just as a delicious beverage anytime!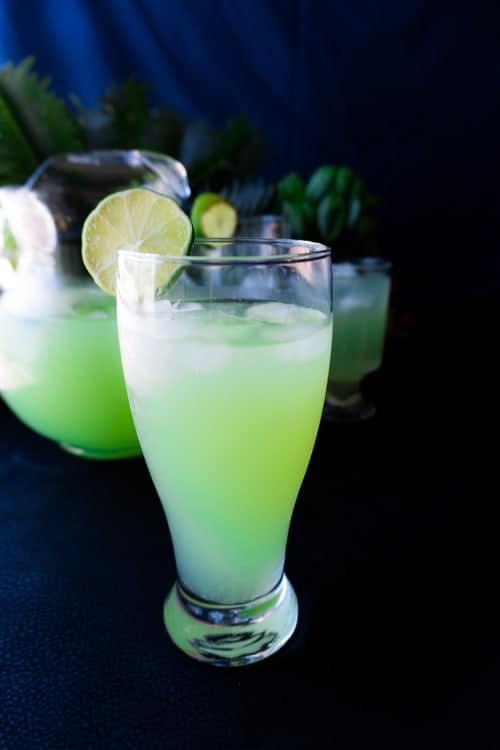 This recipe was inspired by Hearthstone's Acidic Ooze Card! The bright acidic green monster destroys enemies' weapons in a quick and efficient manner. I thought what better than an easy bright green homemade limeade to represent this destructive monster!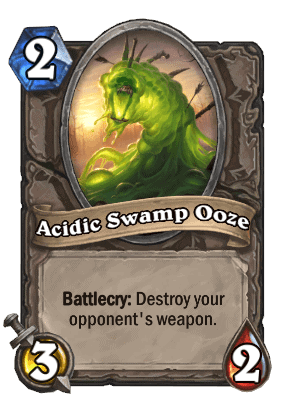 This Acidic Ooze Limeade is perfect for anyone thirsty after a long battle, regardless if it's against the Horde or Alliance, if you've been in a tavern brawl, or just returning from a friendly quest! But a word to the wise, don't let any get on your weapon or it will surely destroy it!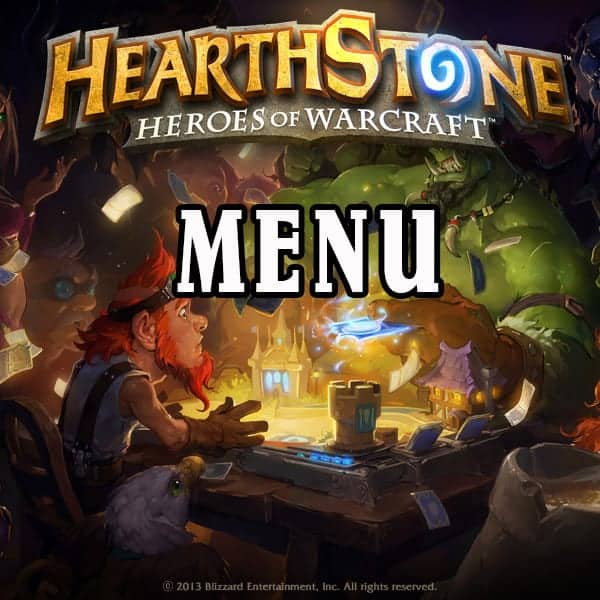 If you are wondering what Hearthstone is all about read all about it here! Also did you know this recipe is one of a series I am doing that is all Hearthstone inspired food?! Check out the full Menu here!

So back to the Acidic Ooze Limeade recipe!
How to Make Limeade:
Pour all ingredients into your pitcher- BUT pour your club soda in first! Why? If not the club soda will get super fizzy and try to spill out of your pitcher because it reacts with the sugar or lime juice… not quite sure which, but it takes longer than I like to settle down and can make quite a mess. So trust me on this, pour the club soda in your pitcher first.
I add the jolly rancher single drink mix packets one at a time until I get the bright green color that I want. Just remember it adds a little green apple flavor to the drink- which is quite tasty!
Mix
Refrigerate
Drink to your hearts content!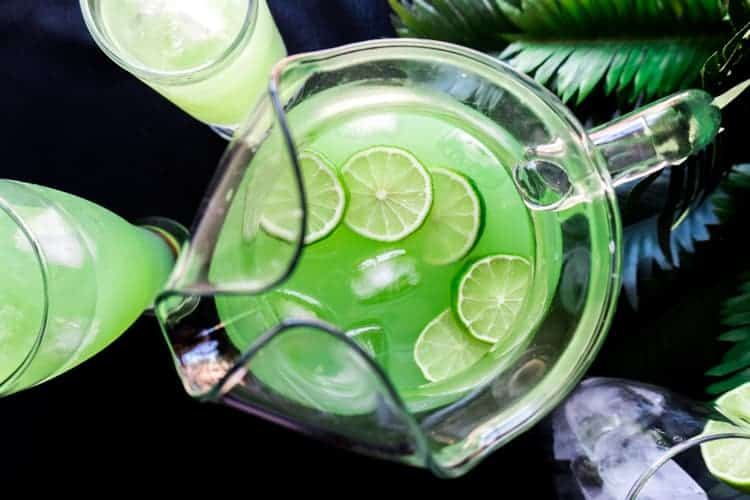 This drink really is delicious and refreshing! Plus it's super fun to have a bright green drink! This would go great with a piece of my Smoked Angry Chicken (recipe coming out on Friday!), and some Stuffed Evolving Spores (stuffed mushrooms)! Sounds like a delicious meal that should be finished off with a Mini Witchwood Apple Pie! Oh and if you liked this drink check out my non alcoholic Mint Julep!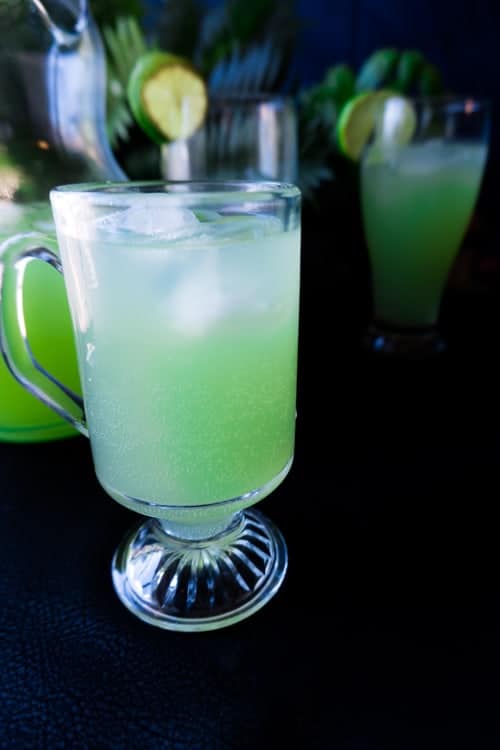 Let me know what you think of this fun Hearthstone drink in the comments below!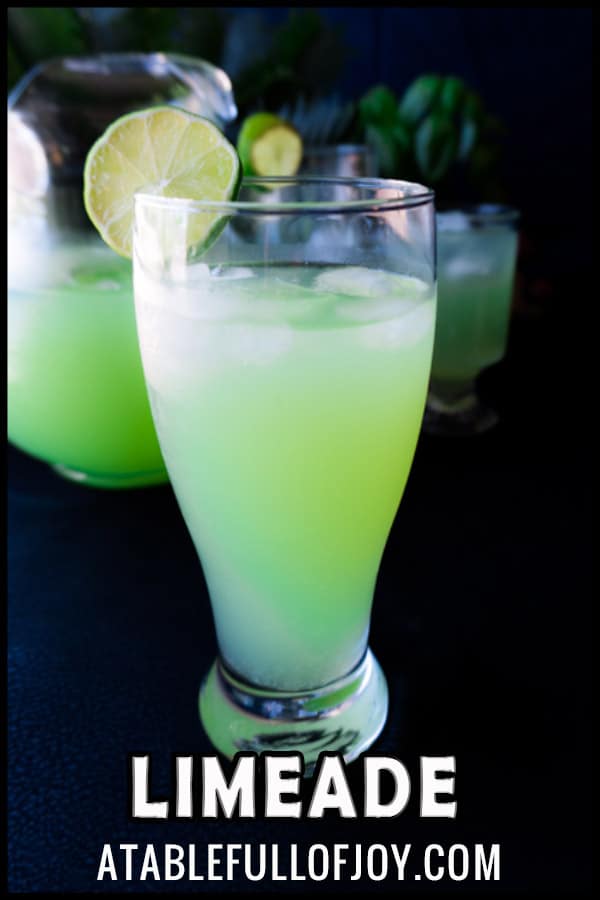 If you want more info about Hearthstone you can check out my What is Hearthstone? page or the official Hearthstone Forum!
---
BE SURE TO FOLLOW ME ON FACEBOOK, INSTAGRAM, PINTEREST & TWITTER!
---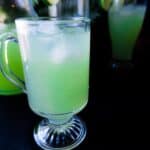 Acidic Ooze Limeade
This fun, bright green Limeade is not only tasty but perfect for those hot summer days! Whether you are grilling or taking on a Hearthstone Tavern Brawl you want this drink at hand!
Ingredients
2

cups

sugar*

2

cups

lime juice

1

cup

water

6

cups

club water

4

single packets Jolly Rancher Green Apple To- Go Drink Packets

ice

lime for garnish

optional
Instructions
Add club soda and water to your pitcher.

Add sugar and lime juice to the water and dissolve completely.

Add the jolly rancher to-go singles packs one at a time to the Limeade, making sure to dissolve each one until you get the bright green color you desire!

Refrigerate for at least 20 minutes or until its cold, add ice cubes, some lime wheels for garnish and enjoy!
Recipe Notes
*If you are afraid it will be too sweet start with one cup of sugar, mix everything together, taste and then add more sugar as needed.
Hearthstone Card Image from Gamepedia
All mention of Hearthstone is copy right protected by: ©2014 Blizzard Entertainment, Inc. All rights reserved. Heroes of Warcraft is a trademark, and Hearthstone is a registered trademark of Blizzard Entertainment, Inc. in the U.S. and/or other countries. Blizzard Entertainment is a trademark or registered trademark of Blizzard Entertainment, Inc. in the U.S. and/or other countries. All rights reserved.