This easy homemade bread recipe is one I've used over and over again! It makes the most perfectly chewy bread with a light crust and simple but delicious flavor. It is one of my most favorite breads and it's definitely one of the easiest to make.
Homemade bread can be a tricky thing to make or at least I used to think that. Even now when I am trying a new recipe I usually have to make it a few times before I am happy with it. This bread recipe is really simple and I am happy with how it turns out every time.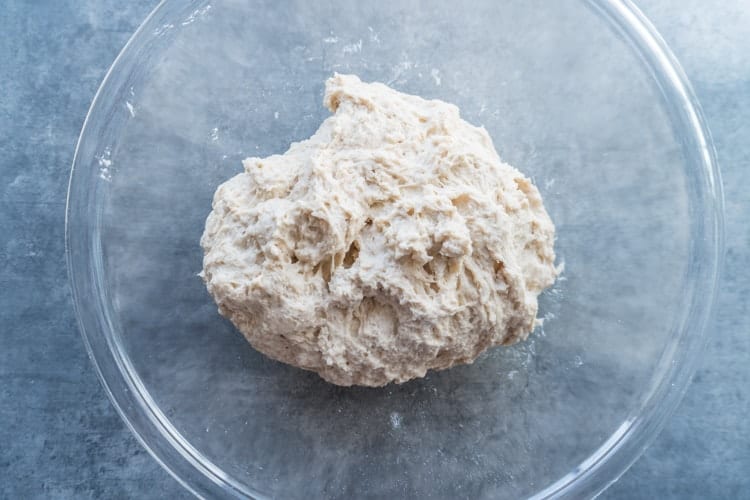 This recipe is part of my Hearthstone Recipe Collection! Check out all my Hearthstone inspired recipes here! Wondering what Hearthstone is? Read about it here!
Tips for making homemade bread:
I use bread flour because it helps make the bread chewy and I love a good chewy bread (not too chewy though don't worry!).
I also learned that adding salt 10-15 minutes after mixing in the flour helps the yeast really get going. If you add the salt right away it stunts the yeast and we certainly don't want that!
Also, let the bread cool all the way before cutting into it. This will be hard since it smells so good, but sometimes if you cut into the bread too soon it will appear undercooked. But leave it alone for a little while and your bread will be perfect. If you want to make sure your bread is fully cooked without listening for a hollow sound when thumping it (which can be tricky when it's hot from the oven!), stick a thermometer into the center (usually from the side so the hole won't be noticed) and if the bread is at 190°F, it is fully cooked!
You can use the dough to make two large loaves or several rolls. This recipe is also perfect for making a sturdy bread bowl for any dips or soups you may want to serve out of it. It has a delicious crust that forms due to the steam from the added water in the oven and is just so easy to make that you must give it a try!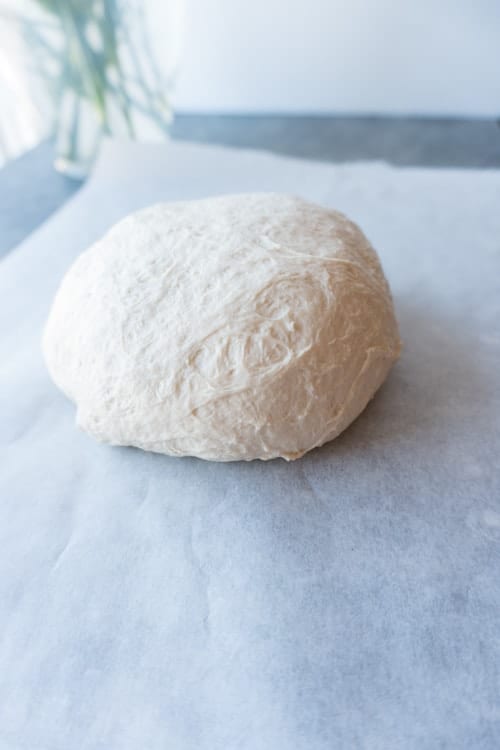 As you may have gathered from other posts (like this one!) I love to read. It was my favorite thing to do growing up and is one of my favorite things still. Some of my favorite novels are fantasy novels where there is lots of magic and adventure. Some examples of my favorites are Lord of the Rings, The Stormlight  Archive (or anything by Brandon Sanderson!), The King Killer Chronicles, and the Riyria Revelations.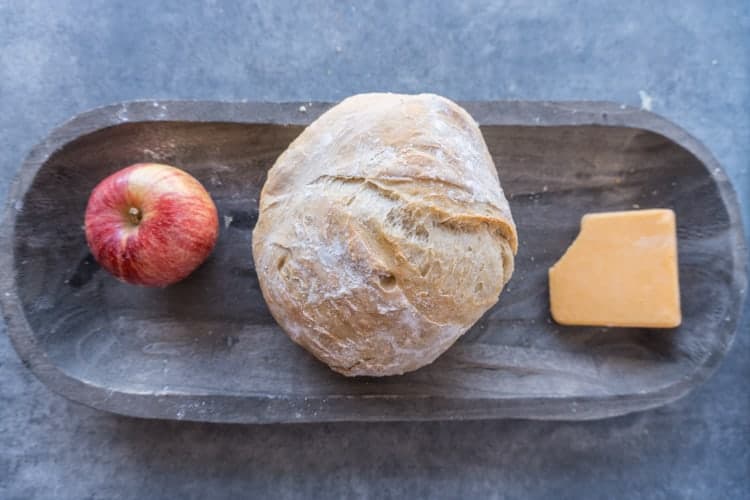 Homemade Bread or Innkeeper's Bread as I like to call it, is a favorite of mine!
I love getting to read about people on quests and one thing everyone always has on an adventure is a loaf of bread. This bread recipe is one I like to imagine characters from my favorite books enjoying. It is simple, hearty, and would be good to stow in a bag on a long journey or eat at a tavern.
It is also a favorite for Hearthstone players looking for an easy bread to snack on while playing! Check out my full Hearthstone Menu here!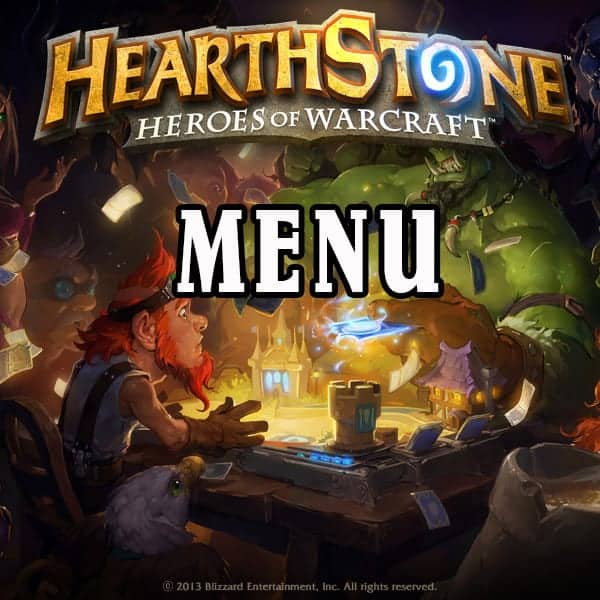 Enjoy this bread with butter, cheese, or dip it in soup. It is so good and easy to make you'll want to make it all the time. Not to mention the amazing smell that fills your house when it's baking! Give this bread a try! It won't disappoint!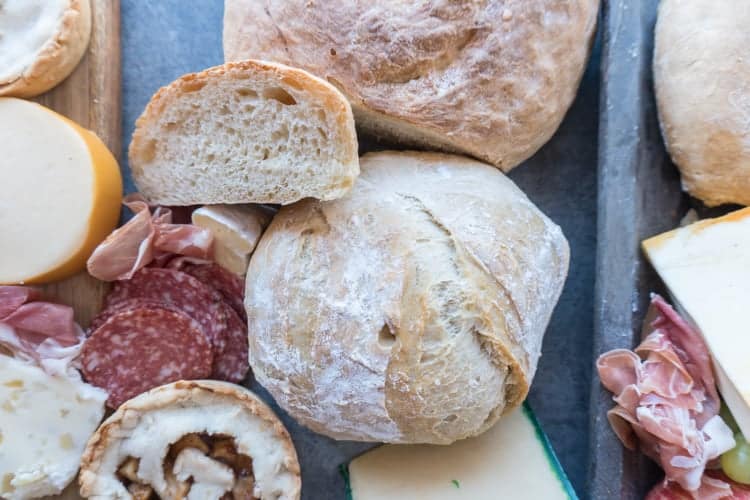 What are some of your favorite books? I'd love suggestions since I'm always looking for my next book to read!
If you like this recipe check out my Hearthstone inspired Mini Witchwood Apple Pies or my Disney inspired Sugar Cookies!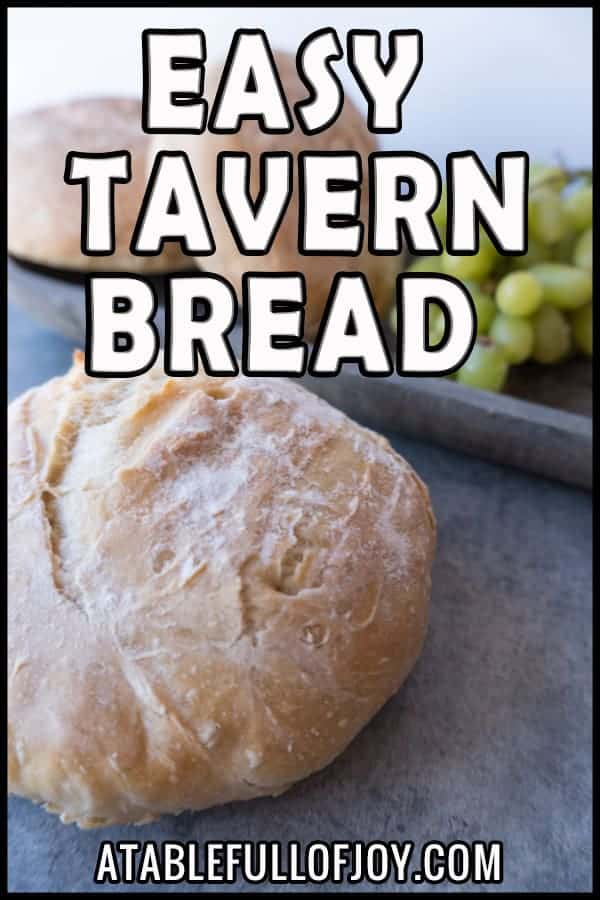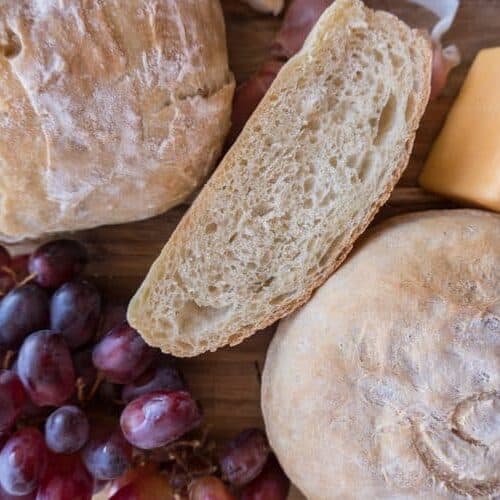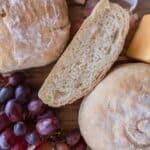 Easy Homemade Bread
This easy homemade bread tastes delicious and will make your house smell amazing! You won't regret making it!
Rising Time
3
hours
10
minutes
Ingredients
3

cups

warm water

1 ½

tbs

active dry yeast

2

tsp

sugar

6 ½

cups

bread flour

2

tsp

salt
Instructions
In a large bowl combine yeast with warm water and sugar. Make sure the water is no hotter than 110°F or else you will kill the yeast. Let the mixture sit for ~5 minutes, the mixture should get bubbly and foam will appear- this is a sign the yeast is working!

Add the flour to the yeast and mix until just combined. The dough will be sticky. Let it sit for 15 minutes then mix in the salt. Waiting to add the salt allows the yeast to work more efficiently in those first 15 minutes.

Once the salt is mixed in well, cover with a light towel and let rise for ~2.5 hours at room temperature.

Divide the dough in half. Place one half in an airtight container or ziploc bag and place in the refridgerator to bake later. Shape the remaining dough into a rounded loaf, folding the dough under itself to create a smooth top. Place the loaf onto parchment paper. Let the dough rise again for another 40 minutes. If you are baking your second refrigerated half, let the dough rise the for 1.5 hours.

Place a rimmed baking sheet on the bottom rack of your oven. Preheat the oven to 450°F. Ten minutes before the dough is done with its second rise, place a second rimmed baking sheet, on the middle rack, in the oven. You can use a pizza stone but let it heat up for at least 20 minutes.

Once the dough is done with its second rise, sprinkle with flour and slice the top in several places. Slide the parchment with the dough onto the preheated, upside down, baking sheet and pour 1 cup of water into the bottom baking sheet. This will create steam and allow the bread to get a nice crust.

Bake the bread for 20-25 minutes. It should sound hollow and have an internal temperature of 190°F when it's done. Let the bread cool completely before slicing into it or else it will seem undercooked.

Enjoy!
Recipe Notes
Store baked bread in a ziploc bag or another air tight container for several days. This bread is best when eaten within a few days of baking it. You can keep the dough in the fridge for up to a week and then bake it!
This recipe was adapted from Mel's Kitchen Café Rustic Crusty Bread 

We are a participant in the Amazon Services LLC Associates Program, an affiliate advertising program designed to provide a means for us to earn fees by linking to Amazon.com and affiliated sites. This doesn't cost you anything, but it helps support A Table Full of Joy, thank you!
All mention of Hearthstone is copy right protected by:  ©2014 Blizzard Entertainment, Inc. All rights reserved. Heroes of Warcraft is a trademark, and Hearthstone is a registered trademark of Blizzard Entertainment, Inc. in the U.S. and/or other countries. Blizzard Entertainment is a trademark or registered trademark of Blizzard Entertainment, Inc. in the U.S. and/or other countries. All rights reserved.