These hamburger sliders are easy to make and super delicious! Using a sweet Hawaiian roll as a bun, you can't go wrong with these! They are a hit every time!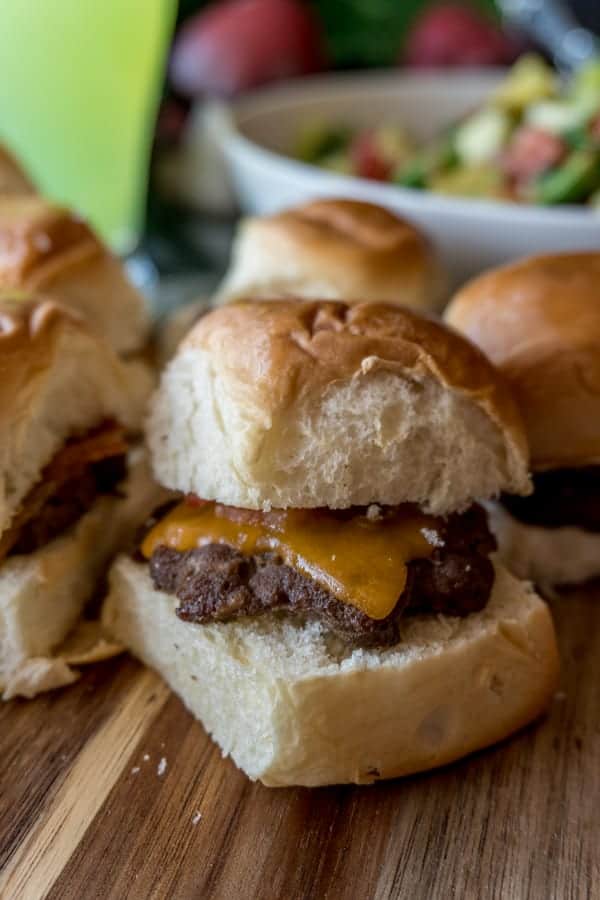 This hamburger slider recipe is based off of Hearthstone's Sonya Shadowdancer card! I thought these sliders paired perfectly with her since she summons a 1/1 copy of friendly minions that died, so they are like little versions of themselves! Much like these sliders are like mini versions of hamburgers!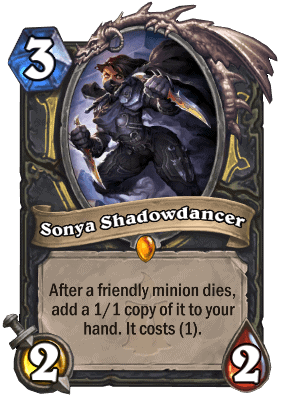 Are you a fan of Hearthstone? If you have no idea what I'm talking about you can read all about it here! Also make sure to check out my entire Hearthstone Menu, where you will find fun recipes such as Acidic Ooze Limeade, Chameleos Cinnamon Roll French Toast, and Stuffed Evolving Spores!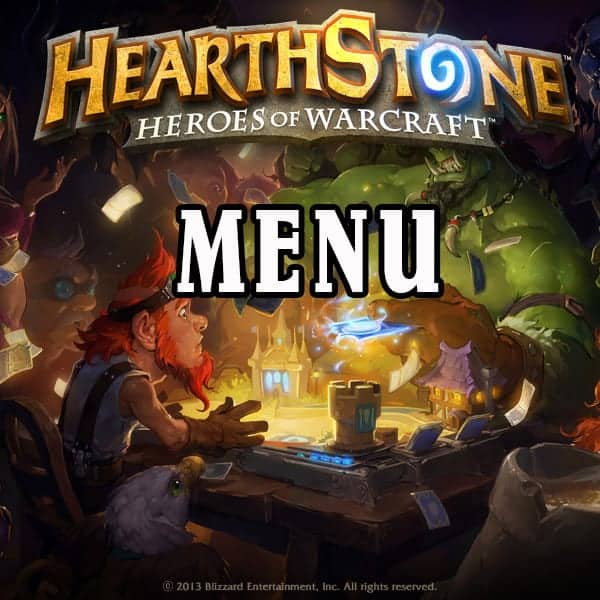 This hamburger slider recipe is one you will want to make again and again!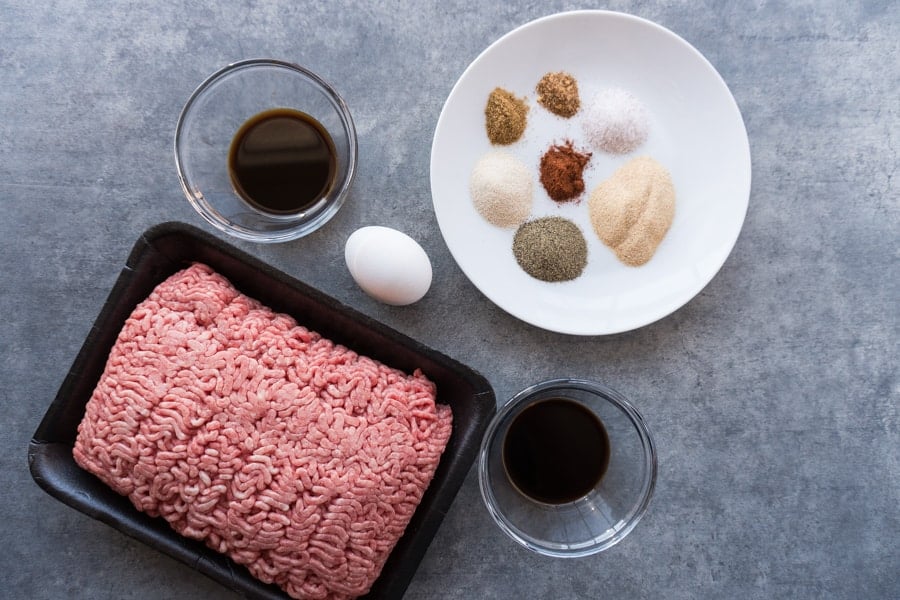 How to make hamburger sliders:
Mix the ground beef with all the spices and the egg
The proteins in the egg act as a binder in the ground beef and helps to create a delicious, non-crumbly patty! I do this for all my hamburger and meatball recipes!
Separate into 27-30 sliders and cook in a skillet!
Using Hawaiian Sweet Rolls as the bun, top your burger with any and all toppings! I recommend cheese and bacon!
As good as the sliders are what really makes these sliders out of this world good is the Hawaiian Sweet Rolls! Seriously you've got to try them!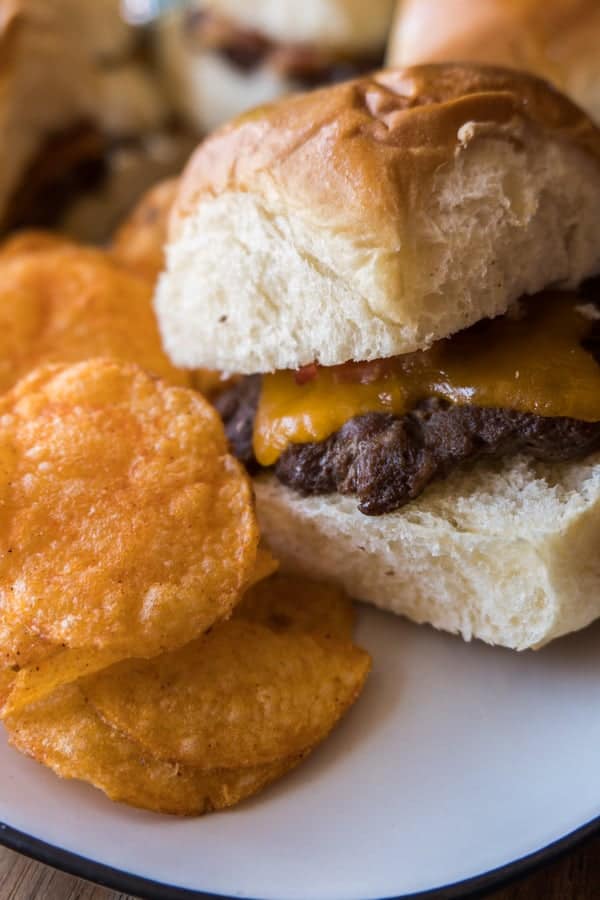 Can you make hamburger sliders in the oven?
I've seen a food video going around where you just mash the ground beef into the bottom of a 9×13 pan and bake it at 350°F for 20 minutes. You can try that and then cut the hamburger into squares. However, I would want to do only 1lb of ground beef at a time so you can get enough sliders, otherwise the hamburger patties would be really thick.
I am not the biggest fan of hamburger meat baked in the oven and prefer my burgers grilled or cooked on the stove top. But if you try baking them let me know how it turns out!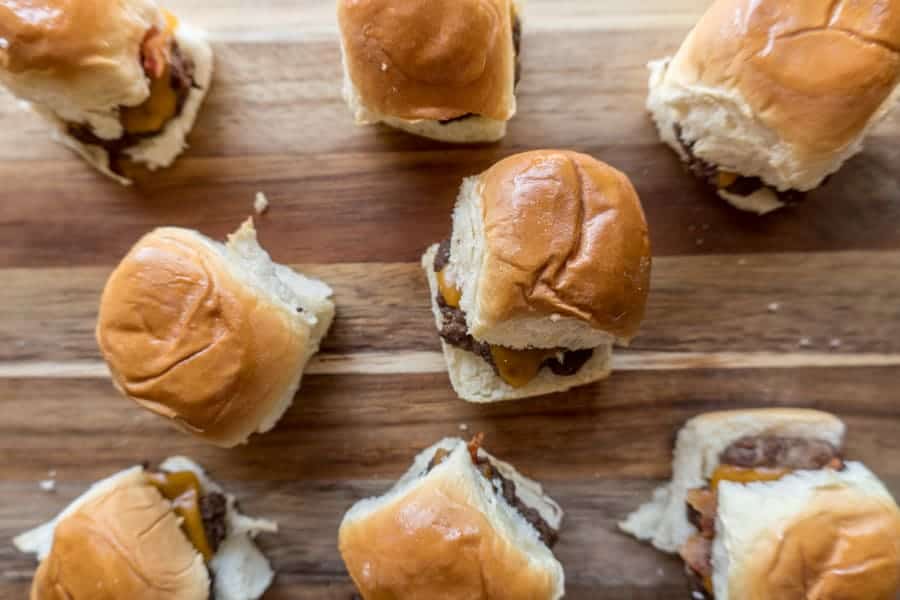 How do you like your sliders?
You can top these with so many different things!
Add green chile or jalapenos for a spicy southwest version
Sweet potato strings for a fun twist
Spicy mayo or garlic aioli? YUM!
Bacon perfectly cooked in the oven- yes please!
Sautéed onions- always!
Or add chips for a good crunch!
As Gul'dan would say "So many possibilities…"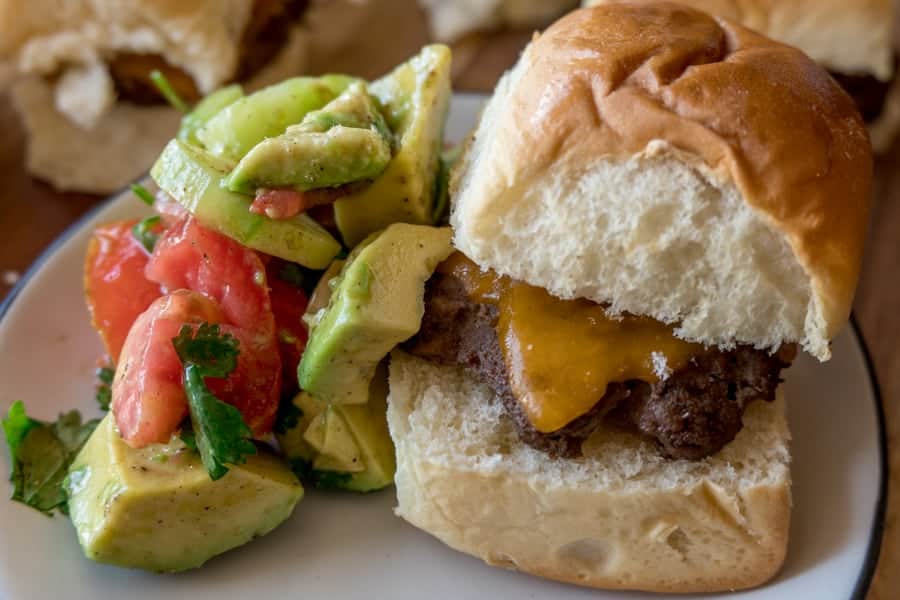 These hamburger sliders are one of my favorite meals to make for friends and family and they always disappear fast! Serve this up with a side of pepperoni pasta salad, or my Shudderwock cucumber avocado salad! Make some Acidic Ooze Limeade or a non-alcoholic Mint Julep to have with this and that my friends is what I call a delicious meal!
If you like this recipe make sure to check out my fully loaded green chile burger! Also don't forget to check out the entire Hearthstone Menu! You'll find other easy and tasty recipes like Baku Moon Pies, Easy Innkeeper's Bread, and Scrambled Devilsaur Egg Tacos!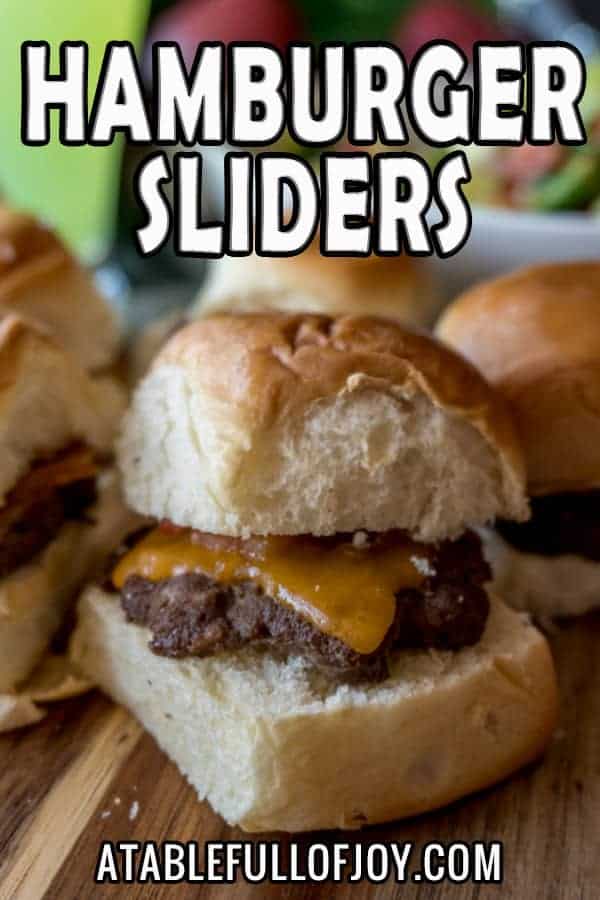 ---
BE SURE TO FOLLOW ME ON FACEBOOK, INSTAGRAM, PINTEREST & TWITTER!
---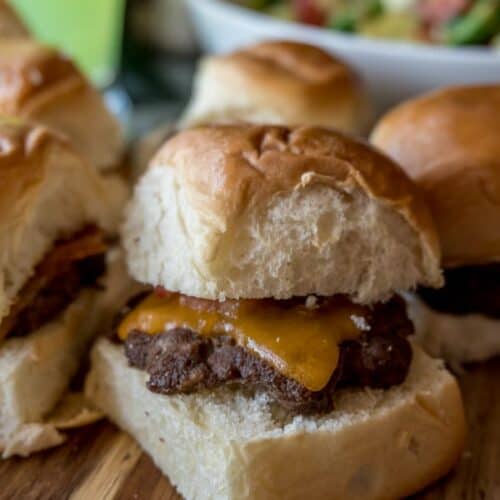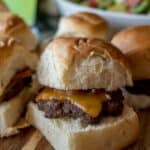 Shadowdancer Hamburger Sliders
These hamburger sliders are easy and delicious! So good you won't be able to stop eating them!
Ingredients
For the hamburger patties
2

lbs

ground beef

1

tbs

garlic powder

1

tsp

salt

1

tsp

pepper

1

tsp

onion powder

½

tsp

cumin

½

tsp

chipotle powder

2

tbs

Worcestershire

2

tbs

liquid smoke

1

egg
For the sliders
Hawaiian rolls

Cheese

optional

Bacon

optional

Lettuce

optional

Tomato

optional

Onion

optional
Instructions
Combine ground beef, all the seasonings, liquid smoke, Worcestershire, and the egg.

Divide into 30 pieces, and form each piece into a thin circular patty.

Heat olive oil in large skillet/fry pan over medium high heat. This oil will keep the first patties from sticking too much; the additional patties won't need it because of the grease from the cooking hamburgers.

Cook the sliders for several minutes on both sides, until done.

Slice the Hawaiian rolls in half, add your burger, cheese, bacon, and any other toppings you want!
Hearthstone Card Image from Gamepedia
©2014 Blizzard Entertainment, Inc.  Hearthstone is a registered trademark of Blizzard Entertainment, Inc. in the U.S. and/or other countries.
Blizzard Entertainment is a trademark or registered trademark of Blizzard Entertainment, Inc. in the U.S. and/or other countries. All rights reserved.