We love chocolate chip cookies and this classic recipe is one we've made for years! Cookies are by far one of my husband's favorite desserts and he loves when I make him these!  The smell when they are baking are reason enough to make these! So amazing!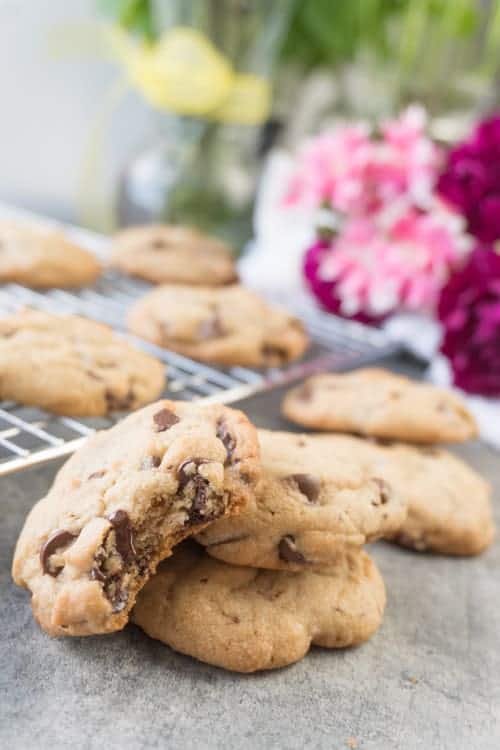 This last week we had some wonderful friends over for dinner and to play some games. When they asked what they could bring my husband immediately suggested cookies!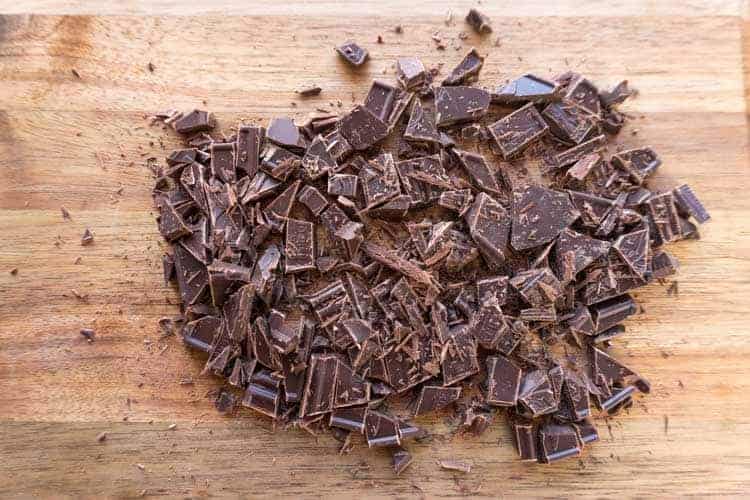 For dinner we had these green chile cheese burgers, pasta salad and some chips. Dessert was some yummy smore's cookies and some oatmeal cookies. They sure were tasty. We love cookies of all types! Plus, cookies are an easy dessert for when you are playing games. They typically aren't super messy and are easy to eat. So go ahead and whip up a batch of these amazing chocolate chip cookies!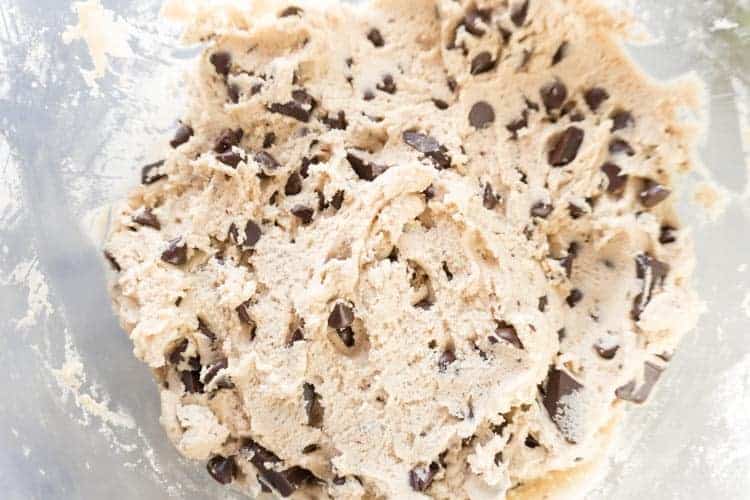 To make these classic chocolate chip cookies simply:
Cream the butter, sugars and vanilla
Add in the eggs one at a time
Add in the flour, salt, and baking soda
Fold in the chocolate- I like to use a mixture of both chocolate chunks and chocolate chips
Bake at 375°F for 8-11 minutes
I live at high altitude so I need to make the necessary adjustments (see the notes above if you need them too!)  Also, I typically make somewhat small cookies but you can make them bigger if you like, just make sure to change the cooking time accordingly.
Now you have a delicious, party ready dessert that can be enjoyed while playing a board game or just relaxing at the end of the day!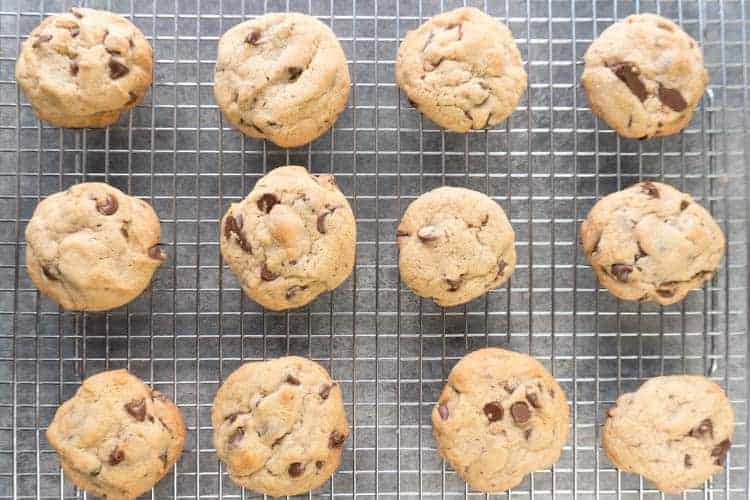 You can also make the dough ahead of time and freeze it. I like to roll the dough into balls, put them in a gallon ziploc baggie and stick them in the freezer. This is super convenient! You can just grab one or two from the freezer days or weeks later and then bake them up. They might take a few more minutes baking but they will taste just as good as if you had just made the dough!
What is your favorite cookie? Have you ever tried freezing the dough? I'd love to know!
Easy Homemade Chocolate Chip Cookies!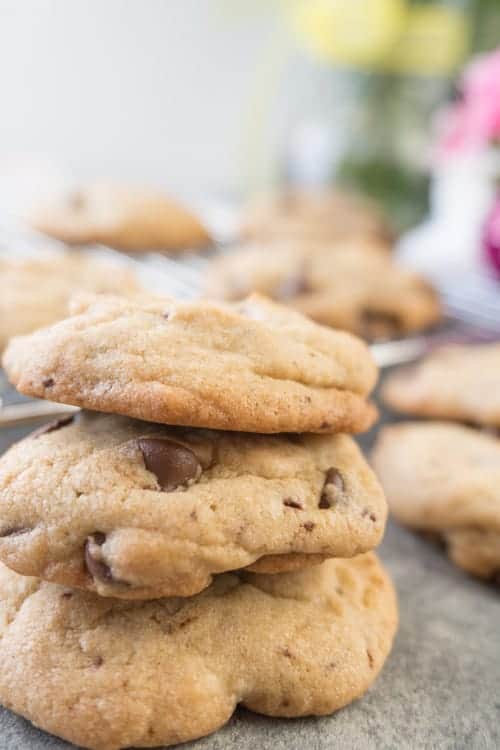 When we had our friends over we played one of my husband's and my favorite games called Splendor. We actually registered for it for our wedding and got it as a gift! Super cool! Anyways, this game if for 2-4 players has super neat artwork and is overall a bunch of fun to play!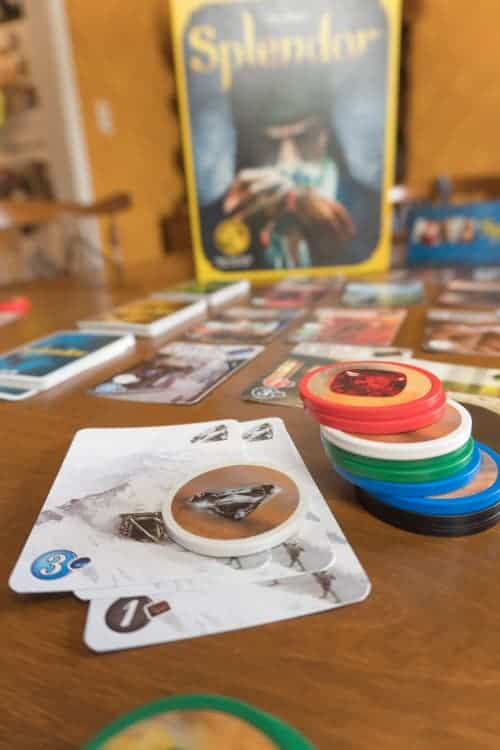 The goal of the game is to accumulate 15 prestige points which you do by purchasing development cards with gems you collect. Every turn you do one of the following: buy a card, reserve a card, or pick up 2-3 gem tokens. To buy a card, you must pay the price shown on its bottom left corner. Spent gem tokens are returned to the bank, but each card bought gives you a permanent gem (shown on the upper right corner) that is not relinquished when spent. The more cards you acquire, the more gems you have to spend each turn. Some cards are worth prestige points (shown on the upper left corner); these are the ones that will win you the game. If you acquire a certain combination of development cards, you will be visited by a noble who will also grant you prestige points.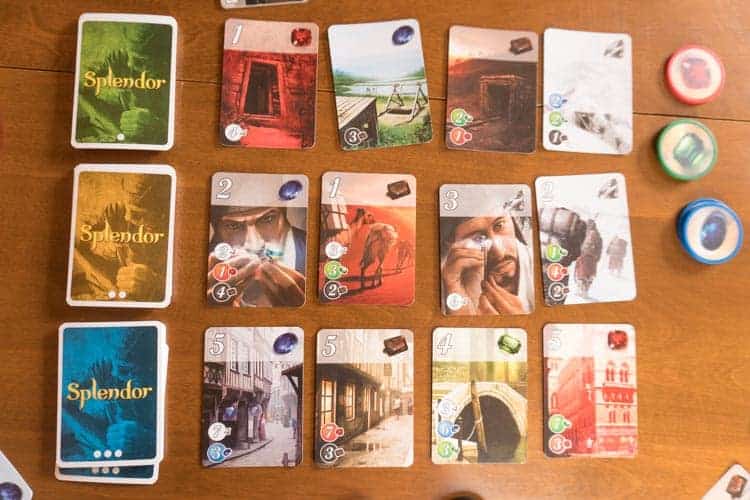 The overall theme of this game is that you are merchants during the renaissance era, acquiring gems, then trading and transporting them to gemcutters and markets, all in hopes of gaining the most wealth and prestige. Overall the game is easy to learn, has great replay value and is super fun! If you are interested in getting your own copy of the game you can get one here: Splendor Board Game.
Have you ever played Splendor? What are your favorite board games?! What about favorite game night snacks? Let me know in a comment below!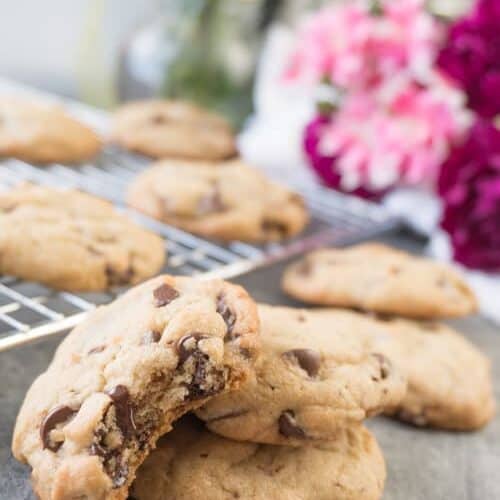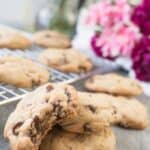 Classic Chocolate Chip Cookies
These cookies are a spin on the classic nestle tollhouse chocolate chip cookies. They are easy to make and your house will smell amazing when they are baking! They are some of the best chocolate chip cookies ever!
Ingredients
1

cup

butter softened

¾

cup

white sugar

¾

cup

brown sugar

1

tsp

vanilla

2

eggs

2 ¼

cups

flour

1

tsp

baking soda

1

tsp

salt

1 ½

cups

semi-sweet chocolate chips*

4

oz

60% baking chocolate*

For high altitude adjustments see notes below!
Instructions
Preheat oven to 375°F and line a cookie sheet with parchment paper.

In a stand up mixer bowl cream butter, sugar and vanilla.

Add in eggs one at a time. Letting the first egg incorporate fully into the batter before adding the next.

Add in the flour, baking soda, and salt. Mix until fully combined.

Roughly chop baking chocolate.

Fold in baking chocolate chunks and chocolate chips to cookie dough.

Drop rounded spoonfuls onto lined baking sheet and bake for 8-11 minutes. They are ready to come out when they are slightly browned on top.

Let cookies cool for a few minutes and then enjoy!
Recipe Notes
*For high altitude decrease both sugars to only 2/3 cups and increase flour to 2 ½ cups plus two 2 tsp water. *The original tollhouse recipe calls for 20 oz (2 cups) chocolate chips. I like to add the 4 oz of 60% baking chocolate so I add fewer chocolate chips.
Recipe adapted from Tollhouse Cookies
Nutrition Facts
Classic Chocolate Chip Cookies
Amount Per Serving
Calories 255
Calories from Fat 126
% Daily Value*
Total Fat 14g 22%
Cholesterol 34mg 11%
Sodium 226mg 9%
Potassium 132mg 4%
Total Carbohydrates 29g 10%
Protein 3g 6%
* Percent Daily Values are based on a 2000 calorie diet.
DISCLOSURE: THIS POST CONTAINS AMAZON AFFILIATE LINKS. ANY REVENUE MADE FROM SALES THROUGH THESE LINKS HELPS TO SUPPORT A TABLE FULL OF JOY. THANK YOU!