Who doesn't love homemade lemonade! Sweet, cold, and super refreshing! Enjoy this easy made lemonade alongside some delicious stuffed zucchini bites or with your tavern meat and cheese board!
This recipe is inspired by Hearthstone's card Biology Project from the Boomsday Expansion! It is a druid spell that gives each player 2 mana crystals! Pretty cool!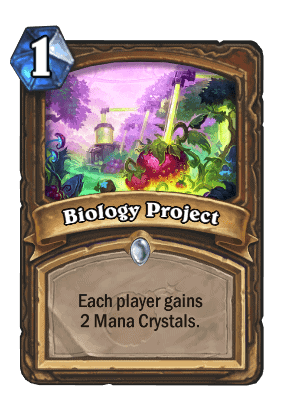 This Biology Project Lemonade is part of my Hearthstone Menu! Check it out to find other delicious recipes like Shudderwock Salad, Chameleos Cinnamon Roll French Toast, Candied Walnut Sprites, Shadowdancer Sliders, and Card Pack Cakes! If you aren't familiar with Hearthstone you can read all about this fun online card game here!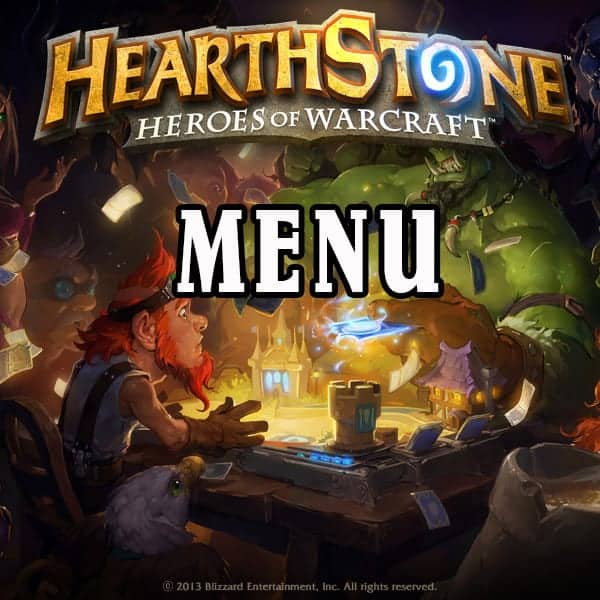 This easy lemonade recipe is perfect with every meal!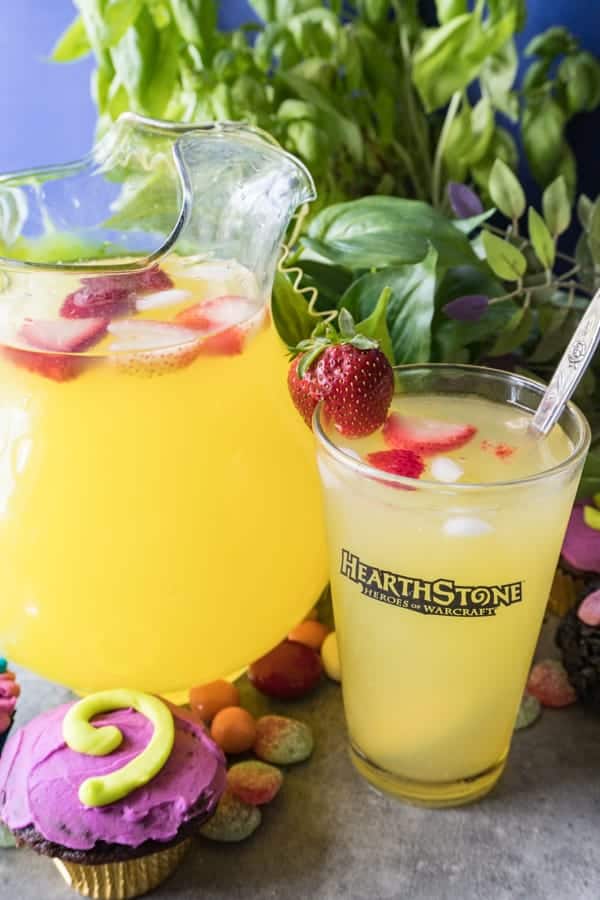 How to make homemade lemonade:
Combine sugar, lemon juice, and club soda.
Add in more water to fill the pitcher.
Add ice and enjoy!
A homemade lemonade recipe that can be made fast!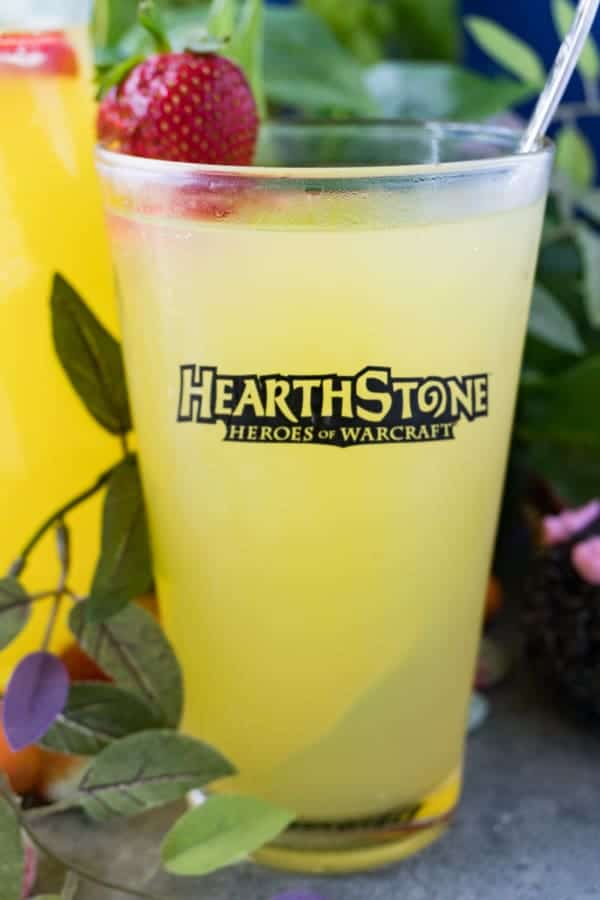 Normally I don't add in yellow food coloring, but I wanted this to look like the neon yellow in the card! It's super fun and super bright yellow lemonade!
How many lemons make 1 cup of juice?
For one cup of lemon juice you will need about 5-6 lemons. So for this recipe you will need 10-12 lemons. You can use bottled lemon juice or freshly squeezed lemon juice for this recipe and this time around I opted for the bottled since I didn't want to squeeze that many lemons!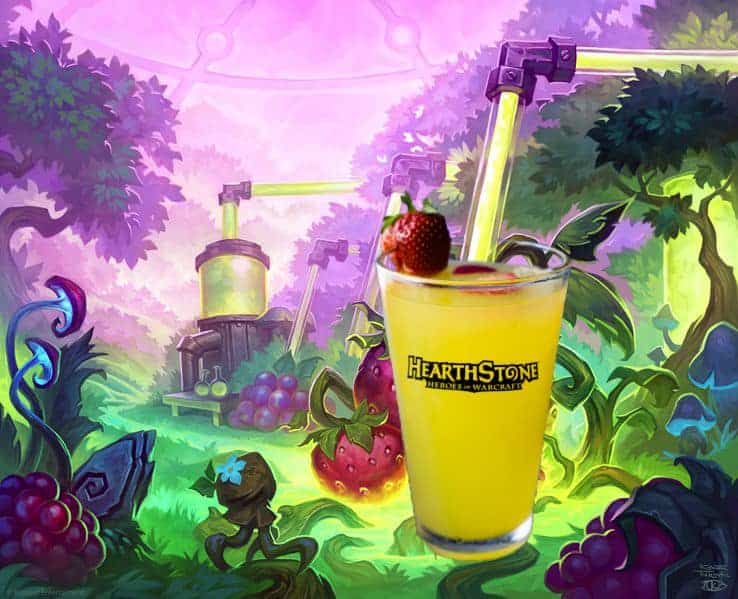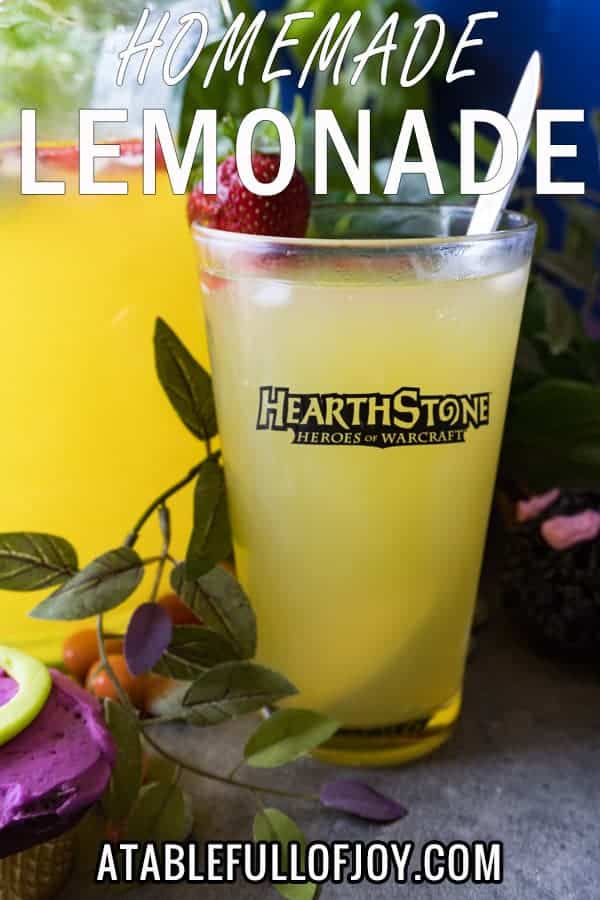 If you like this recipe, make sure to check out my Acidic Ooze Limeade, Juicy Psychmelon Slushie, Sir Finley Peach Iced Tea and my Disneyland inspired Mint Julep!
---
BE SURE TO FOLLOW ME ON FACEBOOK, INSTAGRAM, PINTEREST, TWITTER & SIGN UP FOR MY EMAIL NEWSLETTER!
---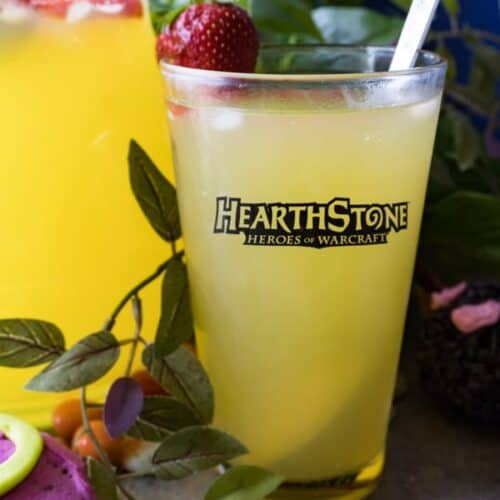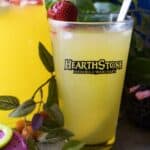 Biology Project's Homemade Lemonade Recipe
This homemade lemonade recipe is easy and delicious! A perfectly sweet and refreshing drink!
Ingredients
1

cup

sugar

2

cups

lemon juice

about 10 lemons*

1

liter

club soda

optional

1

drop neon yellow food color gel

optional

Strawberries for garnish
Instructions
Combine sugar, lemon juice, and club soda (if using) in a 1 gallon pitcher and stir until dissolved. If not using club soda, pour in 4 cups water.

Once everything is combined, add more water to the pitcher to fill it up. To make the lemonade bright yellow add 1 drop of neon yellow food coloring and stir until completely incorporated.

Refrigerate for 20 minutes or until cold, or add lots of ice.

Enjoy!
Recipe Notes
*I used lemon juice from the bottle instead of squeezing lemons. But if you do want to use fresh lemons- more power to you! You will need 10-16 lemons to make 2 cups of lemon juice.
Hearthstone Card Image from Gamepedia
©2014 Blizzard Entertainment, Inc. All rights reserved. Hearthstone is a registered trademark of Blizzard Entertainment, Inc. in the U.S. and/or other countries.
Blizzard Entertainment is a trademark or registered trademark of Blizzard Entertainment, Inc. in the U.S. and/or other countries. All rights reserved.
Thank you Hearthstone for some of the fun items given to me for my pictures!